A British cyclist, who has been biking the length of six continents for the past five years, tackles a daring – and freezing – route in northern Mongolia.
The most disturbing part of walking over Lake Khövsgöl in northern Mongolia wasn't the sound of cracking ice. It was the thuds.
The thuds meant that water was on the move, bubbling up through fresh rifts in the metre-thick ice that lay under my boots, three pairs of socks and numb feet.
My hope was to cross the frozen lake by bicycle and camp out on its surface – although the soundtrack was highlighting some icy holes in my plan. This was the latest in a series of two-wheeled adventures, having spent the last five years cycling across six of the Earth's continents.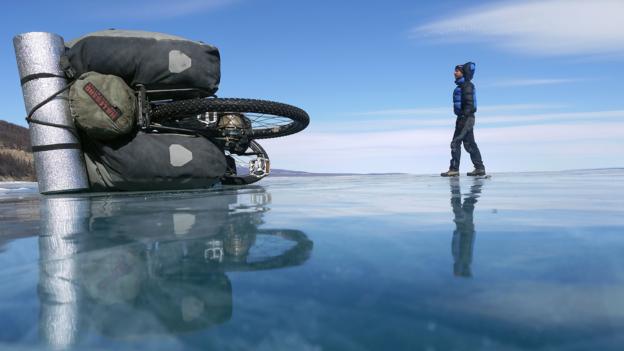 Read More